Well, our guess turned out to be true!
A few days ago, Huawei teased the probable price of Nova 2 Lite. Just today, the Chinese brand finally revealed the SRP of the new Nova variant, and our PhP9,900 guess turned out to be the right one.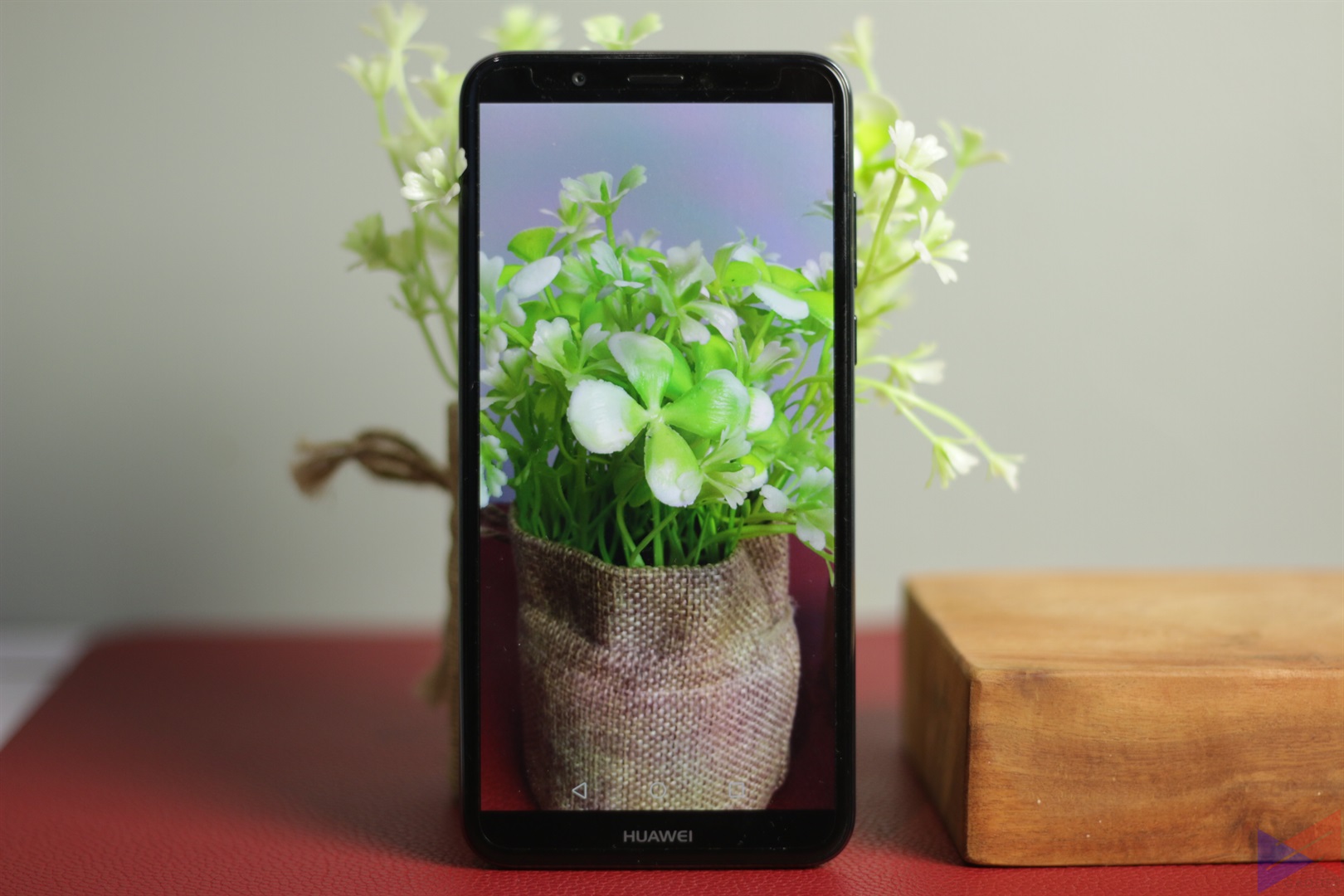 Starting March 14, you can now pre-order the Huawei Nova 2 Lite, and get you can get a JBL Bluetooth Headphones for FREE. In order for buyers to qualify, they must pre-order to selected stores with an amount of PhP1,000 that will be deducted on the total amount of the unit upon redemption. Pre-order period ends on March 23, and redemption starts March 24, 2018. Only those who pre-ordered the unit will receive the JBL E40 Bluetooth Headphone. For more information, head on to this link.
Where to pre-order? (Click to reveal)
| Store Name | Region | Dealer Name |
| --- | --- | --- |
| HUAWEI KIOSK_MINDPRO ZAMBOANGA | Mindanao | LENIN COMPUTER SYSTEMS |
| HUAWEI STORE_KCC MALL ZAMBOANGA | Mindanao | LENIN COMPUTER SYSTEMS |
| LENIN COMPUTER_CLIMACO AVENUE | Mindanao | LENIN COMPUTER SYSTEMS |
| HUAWEI CONCEPT STORE_SM GENSAN | Mindanao | MEETROVI MOBILE SHOP |
| MEETROVI_KCC MALL GENSAN | Mindanao | MEETROVI MOBILE SHOP |
| GRAPHIC_GAISANO MALL PUERTO CDO | Mindanao | ORO GRAPHICS |
| HUAWEI CONCEPT STORE_AYALA CENTRIO MALL | Mindanao | ORO GRAPHICS |
| HUAWEI CONCEPT STORE_LIMKETKAI MALL | Mindanao | ORO GRAPHICS |
| HUAWEI STORE_ORO GRAPHICS MAIN | Mindanao | ORO GRAPHICS |
| ORO GRAPHICS_AYALA CENTRIO MALL | Mindanao | ORO GRAPHICS |
| ORO GRAPHICS_GAISANO MALL CDO | Mindanao | ORO GRAPHICS |
| ORO GRAPHICS_LIMKETKAI MALL | Mindanao | ORO GRAPHICS |
| ORO GRAPHICS_SM CDO | Mindanao | ORO GRAPHICS |
| ORO GRAPHICS_SM PREMIER DOWNTOWN CDO | Mindanao | ORO GRAPHICS |
| HUAWEI CONCEPT STORE_ABREEZA MALL DAVAO | Mindanao | WILTELCOM (BANANA TEL. / WISECOM / SKYCOM) |
| HUAWEI CONCEPT STORE_GAISANO MALL TAGUM | Mindanao | WILTELCOM (BANANA TEL. / WISECOM / SKYCOM) |
| HUAWEI CONCEPT STORE_ROBINSONS TAGUM | Mindanao | WILTELCOM (BANANA TEL. / WISECOM / SKYCOM) |
| HUAWEI CONCEPT STORE_SM DAVAO ECOLAND | Mindanao | WILTELCOM (BANANA TEL. / WISECOM / SKYCOM) |
| HUAWEI STORE_GAISANO MALL DIGOS | Mindanao | WILTELCOM (BANANA TEL. / WISECOM / SKYCOM) |
| WILTELCOM 2_VICTORIA PLAZA DAVAO | Mindanao | WILTELCOM (BANANA TEL. / WISECOM / SKYCOM) |
| WILTELCOM_ABREEZA AYALA MALL | Mindanao | WILTELCOM (BANANA TEL. / WISECOM / SKYCOM) |
| WILTELCOM_GAISANO MALL DAVAO | Mindanao | WILTELCOM (BANANA TEL. / WISECOM / SKYCOM) |
| WILTELCOM_GAISANO MALL TAGUM | Mindanao | WILTELCOM (BANANA TEL. / WISECOM / SKYCOM) |
| WILTELCOM_GAISANO MALL TORIL | Mindanao | WILTELCOM (BANANA TEL. / WISECOM / SKYCOM) |
| WILTELCOM_SM DAVAO ECOLAND | Mindanao | WILTELCOM (BANANA TEL. / WISECOM / SKYCOM) |
| WILTELCOM_SM GENSAN | Mindanao | WILTELCOM (BANANA TEL. / WISECOM / SKYCOM) |
| WILTELCOM_SM LANANG | Mindanao | WILTELCOM (BANANA TEL. / WISECOM / SKYCOM) |
| WILTELCOM_VICTORIA PLAZA DAVAO | Mindanao | WILTELCOM (BANANA TEL. / WISECOM / SKYCOM) |
| MEETROVI_SM GENSAN | MINDANAO | MEETROVI MOBILE SHOP |
| HUAWEI CONCEPT STORE_SM GENSAN | Mindanao | MEETROVI MOBILE SHOP |
| HUAWEI KIOSK_SM TAYTAY | NGMA | SIENA MOBILE |
| SIENNA MOBILE_SM TAYTAY | NGMA | SIENA MOBILE |
| HUAWEI KIOSK_RIVERBANKS MALL | NGMA | SIENA MOBILE |
| HUAWEI KIOSK_SM CUBAO | NGMA | SIENA MOBILE |
| SIENNA MOBILE_TRINOMA | NGMA | SIENA MOBILE |
| UNIQUE CELLULAR_SM NORTH EDSA | NGMA | TECHNOMOBILE |
| 5TH AVENUE_SM NORTH EDSA | NGMA | TECHNOMOBILE |
| HUAWEI CONCEPT STORE_SM FAIRVIEW | NGMA | BLUELITE (POWER) |
| E-TAB_SM FAIRVIEW | NGMA | E-PHONE |
| CITYLIGHT_SM FAIRVIEW | NGMA | INTOGADGETS |
| E-PHONE_SM NORTH EDSA | NGMA | E-PHONE |
| INTOGADGETS_FAIRVIEW AYALA TERRACES | NGMA | INTOGADGETS |
| V-STORE_SM NORTH EDSA | NGMA | VILLMAN |
| VILLMAN_TRINOMA | NGMA | VILLMAN |
| INTOGADGETS_SM VALENZUELA | NGMA | INTOGADGETS |
| VILLMAN_SM FAIRVIEW | NGMA | VILLMAN |
| RULLS_ROBINSONS ANTIPOLO | NGMA | RULLS |
| TYLEX_ROBINSONS METRO EAST | NGMA | RULLS |
| RULLS_SM MARIKINA | NGMA | RULLS |
| RULLS_SM MASINAG | NGMA | RULLS |
| RULLS_SM TAYTAY | NGMA | RULLS |
| HUAWEI STORE_TRINOMA | NGMA | INTOGADGETS |
| AUDIONET_ROBINSONS METRO EAST | NGMA | RULLS |
| AUDIONET_SM EAST ORTIGAS | NGMA | RULLS |
| HUAWEI CONCEPT STORE_AYALA VERTIS | NGMA | INTOGADGETS |
| HUAWEI KIOSK_SM MASINAG | NGMA | RULLS |
| INTOGADGETS_CLOVERLEAF | NGMA | INTOGADGETS |
| HUAWEI CONCEPT STORE_STA. LUCIA EAST MALL | NGMA | RULLS |
| GIZMO CENTRAL_GATEWAY TOWER MALL CUBAO | NGMA | E-PHONE |
| VILLMAN_SM NORTH EDSA | NGMA | VILLMAN |
| VILLMAN_SM MARIKINA | NGMA | VILLMAN |
| AUDIONET_SM TAYTAY | NGMA | RULLS |
| STORMTECH_ROBINSONS METRO EAST | NGMA | RULLS |
| RULLS_SM EAST ORTIGAS | NGMA | RULLS |
| CITYLIGHT_SM MARIKINA | NGMA | INTOGADGETS |
| HUAWEI CONCEPT STORE_SM NORTH EDSA | NGMA | INTOGADGETS |
| AEROPHONE ROBINSON GALLERIA | NGMA | AEROPHONE |
| CONCEPT STORE_SM SAN LAZARO | NGMA | BLUELITE (POWER) |
| POWER PREMIUM_SM MEGAMALL | NGMA | BLUELITE (POWER) |
| POWERTEL_SM CALAMBA | NGMA | BLUELITE (POWER) |
| POWER PREMIUM_SM STA. MESA | NGMA | BLUELITE (POWER) |
| BLUELITE_LUCKY CHINA MALL | NGMA | BLUELITE (POWER) |
| HUAWEI KIOSK_SM BICUTAN | NGMA | BLUELITE (POWER) |
| Power Premium Eastwood | NGMA | BLUELITE (POWER) |
| BLUELITE_SM MALL OF ASIA | NGMA | BLUELITE (POWER) |
| HUAWEI KIOSK_SM PAMPANGA | North Luzon | FONERANGE (MOBILE EXTRAS) |
| FONERANGE_SM PAMPANGA | North Luzon | FONERANGE (MOBILE EXTRAS) |
| FONERANGE_SM CLARK | North Luzon | FONERANGE (MOBILE EXTRAS) |
| FONERANGE_NEPO MALL ANGELES | North Luzon | FONERANGE (MOBILE EXTRAS) |
| MOBILE EXTRAS_SM Clark | North Luzon | FONERANGE (MOBILE EXTRAS) |
| HUAWEI CONCEPT STORE_SM SJDM | North Luzon | FONERANGE (MOBILE EXTRAS) |
| FONERANGE_SM SJDM | North Luzon | FONERANGE (MOBILE EXTRAS) |
| FONERANGE_SM BALIUAG | North Luzon | FONERANGE (MOBILE EXTRAS) |
| FONERANGE_SM PULILAN | North Luzon | FONERANGE (MOBILE EXTRAS) |
| HUAWEI KIOSK_SM OLONGAPO | North Luzon | FONERANGE (MOBILE EXTRAS) |
| FONERANGE_SM OLONGAPO | North Luzon | FONERANGE (MOBILE EXTRAS) |
| MOBILE EXTRAS_HARBORPOINT MALL | North Luzon | FONERANGE (MOBILE EXTRAS) |
| HUAWEI CONCEPT STORE_SM TARLAC | North Luzon | GUANZON MERCHANDISING CORP |
| GUANZON MOBITEK_SM TARLAC | North Luzon | GUANZON MERCHANDISING CORP |
| GUANZON MOBITEK_SM CABANATUAN | North Luzon | GUANZON MERCHANDISING CORP |
| GUANZON MOBITEK_NE PACIFIC MALL CABANATUAN | North Luzon | GUANZON MERCHANDISING CORP |
| HUAWEI STORE_ROBINSONS SANTIAGO | North Luzon | GUANZON MERCHANDISING CORP |
| GUANZON MOBITEK_ROBINSONS SANTIAGO | North Luzon | GUANZON MERCHANDISING CORP |
| GUANZON MOBITEK_SM CAUAYAN | North Luzon | GUANZON MERCHANDISING CORP |
| HUAWEI KIOSK_CSI LUCAO | North Luzon | PROGRESSIVE WIRELESS (WOW MOBILE) |
| HELLO_CSI LUCAO | North Luzon | PROGRESSIVE WIRELESS (WOW MOBILE) |
| PC MARKET_CSI LUCAO | North Luzon | PROGRESSIVE WIRELESS (WOW MOBILE) |
| WOW MOBILE_CSI URDANETA | North Luzon | PROGRESSIVE WIRELESS (WOW MOBILE) |
| WOW MOBILE_MALASIQUI | North Luzon | PROGRESSIVE WIRELESS (WOW MOBILE) |
| WOW MOBILE_ROBINSONS PLACE PANGASINAN | North Luzon | PROGRESSIVE WIRELESS (WOW MOBILE) |
| HUAWEI CONCEPT STORE_SM CABANATUAN | North Luzon | PROGRESSIVE WIRELESS (WOW MOBILE) |
| INTOGADGETS_HARBORPOINT MALL | North Luzon | INTOGADGETS |
| HUAWEI CONCEPT STORE_MARQUEE MALL | North Luzon | INTOGADGETS |
| INTOGADGETS_MARQUEE MALL | North Luzon | INTOGADGETS |
| RULLS_ROBINSONS MALOLOS | North Luzon | RULLS |
| HUAWEI CONCEPT STORE_ROBINSONS MALOLOS | North Luzon | RULLS |
| VILMAN_SM CABANATUAN | North Luzon | VILLMAN |
| RULLS_SM BALIUAG | North Luzon | RULLS |
| SIENNA MOBILE_GREENBELT | SGMA | SIENA MOBILE |
| HUAWEI LOUNGE_SM STA. MESA | SGMA | TECHNOMOBILE |
| TECHNO MOBILE_SM STA. MESA | SGMA | TECHNOMOBILE |
| 5TH AVENUE_SM MEGAMALL | SGMA | TECHNOMOBILE |
| PHONE CENTER_FESTIVAL MALL | SGMA | RAMLAY PRIME HOLDINGS (CITY TELECOM) |
| MODERN GADGETS_FESTIVAL MALL | SGMA | RAMLAY PRIME HOLDINGS (CITY TELECOM) |
| HUAWEI LOUNGE_SM MEGAMALL | SGMA | VILLMAN |
| HUAWEI CONCEPT STORE_SM MALL OF ASIA | SGMA | BLUELITE (POWER) |
| E-PHONE_SM STA. MESA | SGMA | E-PHONE |
| E-TAB_SM SAN LAZARO | SGMA | E-PHONE |
| INTOGADGETS_ROBINSONS ERMITA | SGMA | INTOGADGETS |
| E-PHONE_MARKET MARKET | SGMA | E-PHONE |
| INTOGADGETS_VIRRAMALL | SGMA | INTOGADGETS |
| VILLMAN_MARKET MARKET | SGMA | VILLMAN |
| E-PHONE_SM SUCAT | SGMA | E-PHONE |
| E-PHONE_ROBINSONS ERMITA | SGMA | E-PHONE |
| VILLMAN_SM MALL OF ASIA | SGMA | VILLMAN |
| E-PHONE_ALABANG TOWN CENTER | SGMA | E-PHONE |
| E-PHONE_SM MEGAMALL | SGMA | E-PHONE |
| INTOGADGETS_LUCKY CHINA MALL | SGMA | INTOGADGETS |
| HUAWEI STORE_GREENHILLS | SGMA | E-PHONE |
| HUAWEI CONCEPT STORE_SM SUCAT | SGMA | INTOGADGETS |
| HUAWEI CONCEPT STORE_SM SAN LAZARO | SGMA | BLUELITE (POWER) |
| HUAWEI KIOSK_ALABANG TOWN CENTER | SGMA | E-PHONE |
| VILLMAN_GLORIETTA | SGMA | VILLMAN |
| VILLMAN_SM MEGAMALL | SGMA | VILLMAN |
| VILLMAN_SMDC LIGHT | SGMA | VILLMAN |
| INTOGADGETS_AYALA MRT | SGMA | INTOGADGETS |
| INTOGADGETS_DELA ROSA | SGMA | INTOGADGETS |
| HUAWEI CONCEPT STORE_MARKET MARKET | SGMA | INTOGADGETS |
| HUAWEI concept store_Glorieta | SGMA | E-PHONE |
| HUAWEI LOUNGE_SM MEGAMALL | SGMA | VILLMAN |
| HUAWEI CONCEPT STORE_SM SOUTHMALL | SGMA | MEMOXPRESS |
| MEMOEXPRESS_SM SOUTHMALL | SGMA | MEMOXPRESS |
| MEMOEXPRESS_ROBINSONS LAS PINAS | SGMA | MEMOXPRESS |
| HUAWEI CONCEPT STORE_SM BF | SGMA | MEMOXPRESS |
| MEMOEXPRESS_SM BF | SGMA | MEMOXPRESS |
| MEMOEXPRESS_SM SUCAT | SGMA | MEMOXPRESS |
| MEMOEXPRESS_CASH AND CARRY | SGMA | MEMOXPRESS |
| THE HIVE_GLORIETTA | SGMA | MEMOXPRESS |
| MEMOEXPRESS_GLORIETTA 2 | SGMA | MEMOXPRESS |
| JR MX_PACIFIC CENTER BINONDO | SGMA | MEMOXPRESS |
| JR MX_SAVEMORE STA ANA MANILA | SGMA | MEMOXPRESS |
| Octagon Megamall | SGMA | |
| Octagon Mall of Asia | SGMA | |
| Octagon Glorietta | SGMA | |
| CONCEPT STORE_SM EAST ORTIGAS | SGMA | BLUELITE (POWER) |
| POWER PREMIUM_SM MALL OF ASIA | SGMA | BLUELITE (POWER) |
| BLUELITE_SM BICUTAN | SGMA | BLUELITE (POWER) |
| POWER PREMIUM_SM MARIKINA | SGMA | BLUELITE (POWER) |
| POWERTEL_SM NORTH EDSA | SGMA | BLUELITE (POWER) |
| POWERTEL_SM FAIRVIEW | SGMA | BLUELITE (POWER) |
| Bluelite UPTOWN | SGMA | BLUELITE (POWER) |
| Lazada | SGMA | |
| HUAWEI CONCEPT STORE_SM DASMARINAS | South Luzon | RAMLAY PRIME HOLDINGS (CITY TELECOM) |
| HUAWEI CONCEPT STORE_SM BACOOR | South Luzon | RAMLAY PRIME HOLDINGS (CITY TELECOM) |
| HUAWEI CONCEPT STORE_SM LUCENA | South Luzon | VIEWERS |
| HUAWEI CONCEPT STORE_SM ROSARIO | South Luzon | RAMLAY PRIME HOLDINGS (CITY TELECOM) |
| VIEWERS_PACIFIC MALL LUCENA | South Luzon | VIEWERS |
| GREENTAB_SM LIPA | South Luzon | GREENTEL COM |
| GREENTELCOM_NE PACIFIC MALL LUCENA | South Luzon | GREENTEL COM |
| YOUR MOBILE_SM LUCENA | South Luzon | GREENTEL COM |
| COMWORKS_SM DASMARINAS | South Luzon | COMWORKS INC. |
| GREENTELCOM_SM CALAMBA | South Luzon | GREENTEL COM |
| COMWORKS_LCC IRIGA | South Luzon | COMWORKS INC. |
| COMWORKS_LCC LIGAO | South Luzon | COMWORKS INC. |
| COMWORKS_SM BACOOR | South Luzon | COMWORKS INC. |
| COMWORKS_SM NAGA | South Luzon | COMWORKS INC. |
| HUAWEI KIOSK_SM CALAMBA | South Luzon | GREENTEL COM |
| INTOGADGETS_SOLENAD | South Luzon | INTOGADGETS |
| COMWORKS_LCC DARAGA | South Luzon | COMWORKS INC. |
| GREENTAB_ROBINSONS LIPA | South Luzon | GREENTEL COM |
| COMWORKS_SM BATANGAS | South Luzon | COMWORKS INC. |
| HUAWEI KIOSK_AYALA MALL LEGAZPI | South Luzon | COMWORKS INC. |
| GREENTAB_SM CALAMBA | South Luzon | GREENTEL COM |
| GREENTAB_SM LUCENA | South Luzon | GREENTEL COM |
| GREENTELCOM_SM STA ROSA | South Luzon | GREENTEL COM |
| PHONE CENTER_ROBINSONS GENERAL TRIAS | South Luzon | RAMLAY PRIME HOLDINGS (CITY TELECOM) |
| GREENTAB_NE PACIFIC MALL LUCENA | South Luzon | GREENTEL COM |
| YOUR MOBILE_SM SAN PABLO | South Luzon | GREENTEL COM |
| GREENTELCOM_SM LUCENA | South Luzon | GREENTEL COM |
| GREEN MOBILE_SM LUCENA | South Luzon | GREENTEL COM |
| HUAWEI CONCEPT STORE_ROBINSONS GENERAL TRIAS | South Luzon | RAMLAY PRIME HOLDINGS (CITY TELECOM) |
| HUAWEI KIOSK_SM NAGA | South Luzon | COMWORKS INC. |
| HUAWEI KIOSK_WALTERMART CARMONA | South Luzon | GREENTEL COM |
| HUAWEI KIOSK_WALTERMART STA. ROSA | South Luzon | GREENTEL COM |
| HUAWEI CONCEPT STORE_ROBINSONS LIPA | South Luzon | GREENTEL COM |
| HUAWEI KIOSK_WALTERMART BANorth LuzonIC | South Luzon | GREENTEL COM |
| HUAWEI KIOSK_FORA MALL TAGATAY | South Luzon | RAMLAY PRIME HOLDINGS (CITY TELECOM) |
| HUAWEI CONCEPT STORE_SM BATANGAS | South Luzon | GREENTEL COM |
| CITY TELECOM_SM ROSARIO | South Luzon | RAMLAY PRIME HOLDINGS (CITY TELECOM) |
| COMWORKS_LANDCO LEGAZPI | South Luzon | COMWORKS INC. |
| VIEWERS_QUEZON AVE. | South Luzon | VIEWERS |
| VIEWERS_SM LUCENA | South Luzon | VIEWERS |
| VIEWERS_BANCO AVE. LUCENA | South Luzon | VIEWERS |
| VIEWERS_CANDELARIA AVE. LUCENA | South Luzon | VIEWERS |
| VIEWERS_GUMACA QUEZON | South Luzon | VIEWERS |
| VIEWERS_SARIAYA | South Luzon | VIEWERS |
| CITYLIGHT_SM BACOOR | South Luzon | INTOGADGETS |
| HUAWEI CONCEPT STORE_SM DASMARINAS | South Luzon | RAMLAY PRIME HOLDINGS (CITY TELECOM) |
| HUAWEI CONCEPT STORE_SM BACOOR | South Luzon | RAMLAY PRIME HOLDINGS (CITY TELECOM) |
| HUAWEI CONCEPT STORE_SM LUCENA | South Luzon | VIEWERS |
| PRESNET_SM CALAMBA | South Luzon | PRESNET (PREBA) |
| HUAWEI CONCEPT STORE_SM STA ROSA | South Luzon | PRESNET (PREBA) |
| PRESNET_WALTERMART TANAUAN | South Luzon | PRESNET (PREBA) |
| HUAWEI STORE_WALTERMART TANAUAN | South Luzon | PRESNET (PREBA) |
| PRESNET_SOUTHWOODS MALL | SOUTH LUZON | PRESNET (PREBA) |
| PRESNET_ROBINSONS LOS BANOS | SOUTH LUZON | PRESNET (PREBA) |
| HUAWEI CONCEPT STORE_SM BACOLOD | Visayas | POS DIGITAL (POWERHOUSE DIST.) |
| POS DIGITAL_SM BACOLOD | Visayas | POS DIGITAL (POWERHOUSE DIST.) |
| POS DIGITAL_ARANETA | Visayas | POS DIGITAL (POWERHOUSE DIST.) |
| POS DIGITAL_KABANKALAN | Visayas | POS DIGITAL (POWERHOUSE DIST.) |
| POS DIGITAL_ROBINSONS BACOLOD | Visayas | POS DIGITAL (POWERHOUSE DIST.) |
| POS DIGITAL_GAISANO MALL SAN CARLOS NEGROS | Visayas | POS DIGITAL (POWERHOUSE DIST.) |
| AEROPHONE_GAISANO MALL BASAK | Visayas | AEROPHONE |
| AEROPHONE_SM CONSOLACION | Visayas | AEROPHONE |
| PLAY TELECOM_SM ILOILO | Visayas | PLAY TELECOM |
| POS DIGITAL_GAISANO MALL ANTIQUE | Visayas | POS DIGITAL (POWERHOUSE DIST.) |
| PLAY TELECOM_ROBINSONS ILOILO | Visayas | PLAY TELECOM |
| HUAWEI CONCEPT STORE_SM ILOILO | Visayas | PLAY TELECOM |
| POS DIGITAL _888 MALL BACOLOD | Visayas | POS DIGITAL (POWERHOUSE DIST.) |
| PLAY TELECOM_ROBINSONS ROXAS | Visayas | PLAY TELECOM |
| AEROPHONE_GAISANO MALL RIVERSIDE | Visayas | AEROPHONE |
| PLAY TELECOM_ROBINSONS JARO | Visayas | PLAY TELECOM |
| HUAWEI CONCEPT STORE_SM CEBU | Visayas | AEROPHONE |
| HUAWEI KIOSK_ROBINSONS ILOILO | Visayas | PLAY TELECOM |
| HUAWEI SM SEASIDE CEBU | Visayas | AEROPHONE |
| AEROPHONE_PARKMALL | VISAYAS | AEROPHONE |
| AEROPHONE GAISANO MANDAYE CENTRO | VISAYAS | AEROPHONE |
| POS DIGITAL_AYALA TALISAY | VISAYAS | POS DIGITAL (POWERHOUSE DIST.) |
| HUAWEI CONCEPT STORE_AYALA CENTER CEBU | Visayas | MEMOXPRESS |
| MEMOEXPRESS_ROBINSONS GALLERIA CEBU | Visayas | MEMOXPRESS |
| MEMOEXPRESS_SM SEASIDE | Visayas | MEMOXPRESS |
| JR MX_SUPER METRO LAPU-LAPU | Visayas | MEMOXPRESS |
| MEMOEXPRESS_SM CEBU | Visayas | MEMOXPRESS |
| JR MX_EMALL | Visayas | MEMOXPRESS |
| Gaisano Riverside ormoc | Visayas | Aerophone |
| Kiosk Robinsons Iloilo | Visayas | Play Telecom |
| JR MX_WALTERMART MAKATI | | MEMOXPRESS |
| MOA Exhibit | | BLUELITE (POWER) |
| HUAWEI Concept shop Sta. Lucia | | RULLS |
Where to redeem? (Click to reveal)
| Store Name | Region | Dealer Name |
| --- | --- | --- |
| HUAWEI CONCEPT STORE_SM BACOLOD | Visayas | POS DIGITAL (POWERHOUSE DIST.) |
| POS DIGITAL_ROBINSONS BACOLOD | Visayas | POS DIGITAL (POWERHOUSE DIST.) |
| HUAWEI CONCEPT STORE_SM ILOILO | Visayas | PLAY TELECOM |
| HUAWEI CONCEPT STORE_SM CEBU | Visayas | AEROPHONE |
| HUAWEI SM SEASIDE CEBU | Visayas | AEROPHONE |
| HUAWEI CONCEPT STORE_AYALA CENTER CEBU | Visayas | MEMOXPRESS |
| Gaisano Riverside ormoc | Visayas | Aerophone |
| Kiosk Robinsons Iloilo | Visayas | Play Telecom |
| HUAWEI KIOSK_SM CALAMBA | SL | GREENTEL COM |
| HUAWEI KIOSK_AYALA MALL LEGAZPI | SL | COMWORKS INC. |
| HUAWEI KIOSK_SM NAGA | SL | COMWORKS INC. |
| HUAWEI CONCEPT STORE_SM BATANGAS | SL | GREENTEL COM |
| HUAWEI CONCEPT STORE_SM DASMARINAS | SL | RAMLAY PRIME HOLDINGS (CITY TELECOM) |
| HUAWEI CONCEPT STORE_SM BACOOR | SL | RAMLAY PRIME HOLDINGS (CITY TELECOM) |
| HUAWEI CONCEPT STORE_SM LUCENA | SL | VIEWERS |
| HUAWEI CONCEPT STORE_SM STA ROSA | SL | PRESNET (PREBA) |
| HUAWEI STORE_WALTERMART TANAUAN | SL | PRESNET (PREBA) |
| HUAWEI LOUNGE_SM STA. MESA | SGMA | TECHNOMOBILE |
| HUAWEI CONCEPT STORE_SM SAN LAZARO | SGMA | BLUELITE (POWER) |
| HUAWEI CONCEPT STORE_MARKET MARKET | SGMA | INTOGADGETS |
| HUAWEI concept store_Glorieta | SGMA | E-PHONE |
| HUAWEI LOUNGE_SM MEGAMALL | SGMA | VILLMAN |
| HUAWEI CONCEPT STORE_SM SOUTHMALL | SGMA | MEMOXPRESS |
| MEMOEXPRESS_CASH AND CARRY | SGMA | MEMOXPRESS |
| JR MX_PACIFIC CENTER BINONDO | SGMA | MEMOXPRESS |
| Octagon Megamall | SGMA | |
| Octagon Mall of Asia | SGMA | |
| Octagon Glorietta | SGMA | |
| Lazada | SGMA | |
| HUAWEI KIOSK_SM PAMPANGA | NL | FONERANGE (MOBILE EXTRAS) |
| HUAWEI CONCEPT STORE_SM SJDM | NL | FONERANGE (MOBILE EXTRAS) |
| HUAWEI KIOSK_SM OLONGAPO | NL | FONERANGE (MOBILE EXTRAS) |
| HUAWEI CONCEPT STORE_SM TARLAC | NL | GUANZON MERCHANDISING CORP |
| HUAWEI STORE_ROBINSONS SANTIAGO | NL | GUANZON MERCHANDISING CORP |
| HUAWEI KIOSK_CSI LUCAO | NL | PROGRESSIVE WIRELESS (WOW MOBILE) |
| HUAWEI CONCEPT STORE_SM CABANATUAN | NL | PROGRESSIVE WIRELESS (WOW MOBILE) |
| HUAWEI CONCEPT STORE_ROBINSONS MALOLOS | NL | RULLS |
| HUAWEI KIOSK_SM TAYTAY | NGMA | SIENA MOBILE |
| HUAWEI KIOSK_SM CUBAO | NGMA | SIENA MOBILE |
| HUAWEI CONCEPT STORE_SM FAIRVIEW | NGMA | BLUELITE (POWER) |
| HUAWEI CONCEPT STORE_SM NORTH EDSA | NGMA | INTOGADGETS |
| HUAWEI STORE_KCC MALL ZAMBOANGA | Mindanao | LENIN COMPUTER SYSTEMS |
| HUAWEI CONCEPT STORE_AYALA CENTRIO MALL | Mindanao | ORO GRAPHICS |
| HUAWEI CONCEPT STORE_LIMKETKAI MALL | Mindanao | ORO GRAPHICS |
| HUAWEI STORE_ORO GRAPHICS MAIN | Mindanao | ORO GRAPHICS |
| HUAWEI CONCEPT STORE_ABREEZA MALL DAVAO | Mindanao | WILTELCOM (BANANA TEL. / WISECOM / SKYCOM) |
| HUAWEI CONCEPT STORE_GAISANO MALL TAGUM | Mindanao | WILTELCOM (BANANA TEL. / WISECOM / SKYCOM) |
| HUAWEI CONCEPT STORE_SM DAVAO ECOLAND | Mindanao | WILTELCOM (BANANA TEL. / WISECOM / SKYCOM) |
| HUAWEI CONCEPT STORE_SM GENSAN | Mindanao | MEETROVI MOBILE SHOP |
| MOA Exhibit | | BLUELITE (POWER) |
| HUAWEI Concept shop Sta. Lucia | | RULLS |
Leave a comment