Looking for a laptop with the essentials down pat with a full-sized keyboard? Samsung's three new Windows laptops, the Samsung Notebook 5 and Notebook 3 models might be for you.
Both models have a practical build owing to its humble specifications. The Notebook 3 comes with three variants, the first one has a 14″ 720p display while the other two have identical 15.6″ screens with 720p or 1080p resolutions.
While their screens are as basic as it can get, the metal body, full-sized keyboard, anti-glare panels, and the option on getting 7th or 8th gen Intel processors give the Notebook 3 and 5 Series' bump up the value proposition quite a bit. Check out the images and spec sheet of the Samsung Notebook 3 and 5 Series below: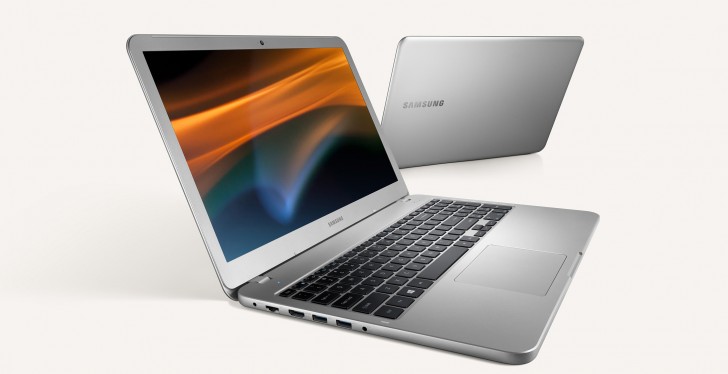 The Samsung Notebook 3 and 5 will be available first in Korea (in April) and will then launch globally (including in Brazil and China) in Q2.
Samsung Notebook 3 14″
Samsung Notebook 3 15.6″
Samsung Notebook 5 15.6″
Display
14″ 720p
15.6″ 1080p
15.6″ 720p
15.6″ 1080p
Processor
Intel 8th gen quad-core
Intel 7th gen dual core
Intel 8th gen quad-core
Intel 7th gen dual core
Intel 8th gen quad-core
Intel 7th gen dual core
Graphics
Integrated
Integrated
Nvidia MX110 (2 GB)
Nvidia MX150 (2 GB)
Storage
SSD + HDD
SSD + HDD
SSD + HDD
Battery
43 Wh
43 Wh
43 Wh
Weight
1.68 kg
1.97 kg
1.97 kg
Thickness
19.8 mm
19.9 mm
19.6 mm
Leave a comment