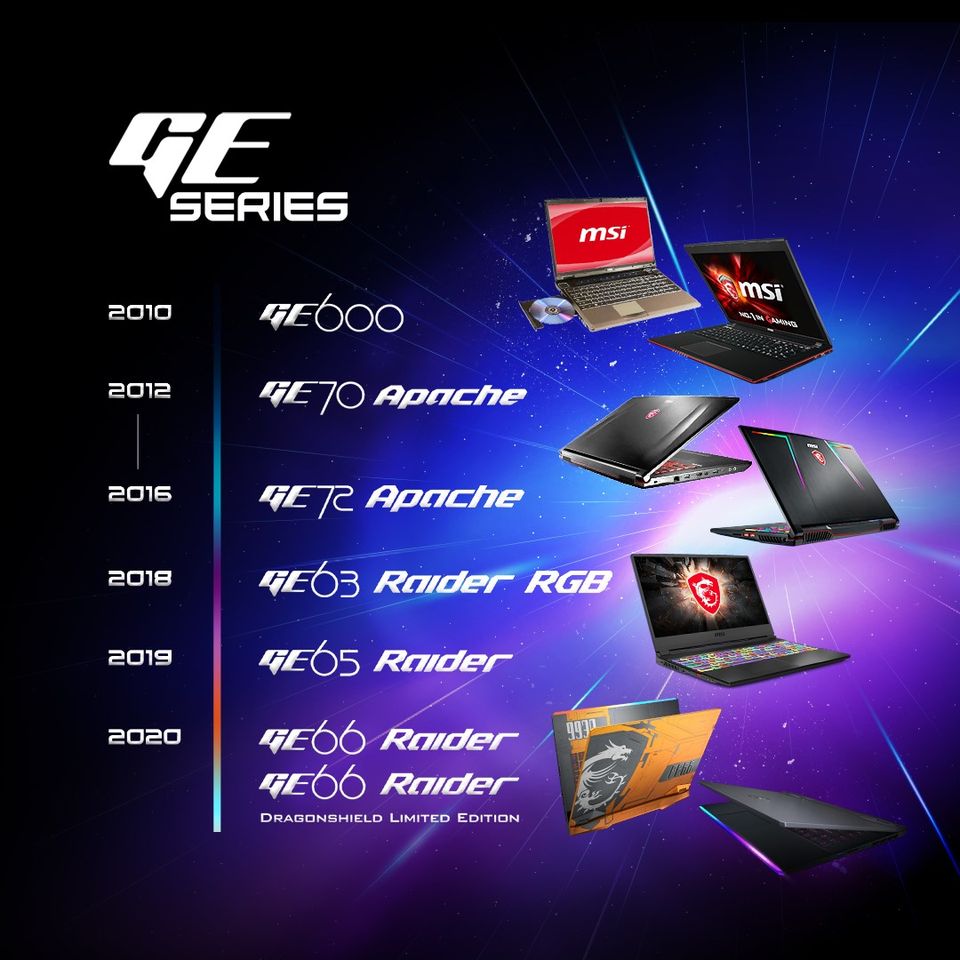 MSI is one of the longstanding brands when it comes to gaming laptops with popular models such as the GS Sealth, or GT Titan being the flagship laptops in their respective categories. In spite of the somehow complicated naming scheme by the brand, MSI's raider series started to make noise in the market as one of the performance-centered laptops. In our lab is the MSI GE66 Raider, which the Intel 10th-gen refresh popular MSI GE65 Raider. Taking a closer look at the MSI GE66 Raider shows that has something more to offer than just a 10th gen CPU swap over its predecessor.
The MSI GE66 Raider has several configurations with either an Intel Core i9-10980HK or i7-10875H options on the CPU, Nvidia RTX 2070 or its super variant on the GPU, and finally the screen option of either a 240Hz IPS-level panel or a 4K IPS, both of which are in a 15.6″ chassis. Unfortunately, not all options are available locally with only the Intel Core i9-10980HK and RTX 2070 Super at Php 189,995 or the Intel Core i7-10875H paired with the RTX 2070 at Php 159,995. Both models sport the 240Hz FHD panel. Our review unit is the GE66 Raider 10SF-026PH model or the Php 159,995 variant sporting the i7 10875H and  RTX 2060.
MSI GE66 Raider Review – Jack of All Trades, Master of None
Jack of All Trades, Master of None
The quote "It's Better To Have It And Not Need It, Than To Need It And Not Have It!" seems to be the mantra of the MSI GE66 Raider. It certainly isn't the best gaming or professional laptop available but its specs and configuration make it better than the average in every department that makes it enticing for users who can't make up their mind or for those who want all bases covered. So, if you're looking for a good all-rounder laptop to work by day, game by night, and lasts for almost a day, then the MSI GE66 Raider is one of the best options available. 
What's Good
Impressive Battery Life
Color Accurate Panel
High refreshrate screen
Quiet Fans
Cool surface area even under load
What's Not
Thermal Management
Love-Hate Keyboard typing experience
Dim Display
No windows hello support
Grant is a Financial Management graduate from UST. His passion for gadgets and tech crossed him over in the industry where he could apply his knowledge as an enthusiast and in-depth analytic skills as a Finance Major. His passion allows him to earn at the same time help Gadget Pilipinas' readers in making smart, value-based decisions and purchases with his reviews and guides.